George Moschopoulos
Attorney at Law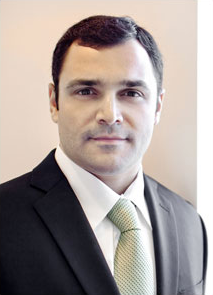 Our principal attorney, George Moschopoulos, graduated with distinction from Texas A&M University in 1998 with a Bachelor of Science Degree in Civil Engineering. In 1999, Mr. Moschopoulos received a Master of Science Degree from the University of California, Berkeley in Structural Engineering and went on to receive his Juris Doctor degree, cum laude, from Whittier Law School. While at Whittier Law School, Mr. Moschopoulos earned five academic awards of excellence in subjects such as advanced legal skills, corporations, and white collar crime.
Prior to becoming a lawyer, Mr. Moschopoulos was the principal of his own engineering practice which offered engineering services throughout the United States. Mr. Moschopoulos has also served in a management position in the construction industry. This experience provided Mr. Moschopoulos with a practical perspective in approaching legal scenarios.
Mr. Moschopoulos is committed to fighting for clients' rights and providing the best legal representation.-
I don't like bullies. As your attorney, I'll help you stand up for the justice you deserve.
Bar Admissions
Education
J.D. - Whittier Law School, 2006

M.S. - University of California, Berkeley, 1999

B.S. - Texas A&M University, 1998